Naturalista - 2019 Holiday Gift Guide
Hi, curlies!! Welcome back to Dominican Curly. If you enjoy natural hair content make sure you're subscribed by clicking here. 
Today's blog is short and sweet, but I'm so excited about it! I've been saying I want to do gift guides pretty much since I started blogging but ya girl was slackin. I couldn't let another holiday season pass me by without doing one! Being as though it's already December 20th, I almost missed it again this year. I'm still not done holiday shopping though; and I know I'm not the only one.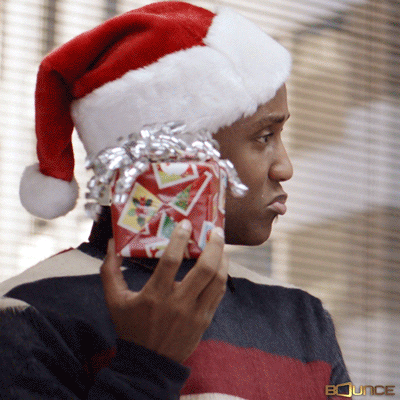 If you're looking for the perfect gift for the naturalista in your life, this post is for you. Or if you want to treat yourself in the name of self-care, this one's for you too! Plus, none of these suggested gifts are hair products. So if you know your bestie is a product junkie who doesn't need another hair gel - keep reading because these are some great ideas.
This silk-lined beanie is adorable, protects your hair and prevents the unwanted frizz that comes with conventional beanies. Get them this and they can stay warm in style. (Everything this brand sells has amazing reviews. Plus, it's owned by a woman of color! We stan.)
If the naturalista you are looking to gift prioritizes deep conditioning, buy them this immediately. Trust me, they want it but haven't felt like dishing out these coins! This hair steamer will upgrade anyone's routine, regardless of where they are in their natural hair journey. Adding steam while deep conditioning lifts the hair cuticle and allows the product to deeply penetrate. With time, this will lead to healthier hair.
I love this gift because it's practical! I know a lot of naturals opt for microfiber towels or cotton t-shirts because regular towels can pull on your hair causing damage. This turban is microfiber so it's naturalista approved! It's also super cute. Bye, bye old t-shirt!
A lot of trends came and went this year but this one is one I definitely want to stay! Hair clips, hair barrettes, whatever you want to call them, are in and I'm here for it. This set makes an excellent (affordable) gift.
Every natural hair shorty needs a few of these scarves, okay! They are not only the perfect statement accessory, but they also can be worn to wrap up curls and coils for bed. You can't beat this price either.
That concludes my simple list of gift ideas any natural will love! What did you think? Are you getting someone any of these this Christmas? If you have some other cool gift ideas please share. 
xo 
Consy